Support
---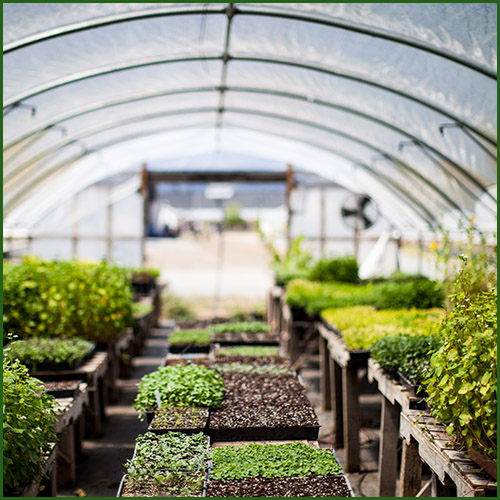 ---
Gardenware provides free technical support to registered users for as long as they own the software*.
Tech support is available at 503.717.9297 from 8:30-4:30 Pacific time, Monday through Friday.
If you would prefer to email us, click here and scroll down to our support email form.
---
---
---
You can take full advantage of the combined capabilities of the Gardenware labeling program and most graphics-editing programs by creating a full range of specific logos.
Select similar types of items for a single print run and create professionally customized signs and labels without having to order thousands at a time.
The options described and shown here can be accomplished with a simple monochrome laser printer.  Adding color accents to logo files and changing font colors with a color laser printer are simple ways to add visual impact.
You can use any popular photo editing software to create your own graphics.  
Save your files as either .jpg (highly recommended) or .bmp, place them in the proper folders on your hard drive, and they will appear in the selection boxes in the Gardenware program.
Customizing Your Signs: Graphic Setup
---
The Gardenware staff can help you get your logo or graphics optimized for use within the program, but if you're comfortable creating or editing graphics files, feel free to use the guidelines here to help set up your own designs.
The proportions listed here are ideal.  They don't have to be matched exactly, but the closer you get to them, the more efficient your use of the available space will be.
---
| Image Use | Printed Height | Printed Width | Pixel Dims at 300 ppi |
| --- | --- | --- | --- |
| Strip Tag Back | 0.9" | 4.25" | 1400 x 286 |
| Jumbo Logo, no picture | 1.433" | 6.33" | 1900 x 430 |
| Jumbo Logo, w/ picture | 1.433" | 3.233" | 970 x 430 |
| Photo For Jumbo* | 2.3" | 3.25" | 975 x 690 |
---
*Resizing photos for use with Gardenware is not actually required, but there are some very practical advantages for doing it.  
The program will automatically rescale the image you select to fit within the available area, but if the file is large, you will probably notice a significant slow-down of your computer.
So, we suggest that you keep a "Gardenware optimized" archive of photos that you wish to attach to your signs.
---
Graphics Software
---
Without getting too deeply into details, the first thing you want to be sure of is that you're dealing with a photo-editing program, not a vector-graphics package.  
Photo-editors are far more common, but it's worth noting the difference.  Vector-graphics programs (such as Adobe Illustrator and Corel Draw) can use photographs within them, but they're not good tools for doing edits on photos.
More to the point, the Gardenware labeling program doesn't recognize the native file formats produced by these programs.
Gardenware does not sell or even recommend graphics editing software, but if you're in the process of choosing a package, please be sure that you'll have full control over compression levels in .jpg files.  It's also a good idea to keep your options open as far as the types of files that a program can open and edit.
Gardenware's images (both photo and logo files) must either be a .jpg or .bmp file, so choosing software that can make the conversion from a variety of other file types is really handy!