Support
---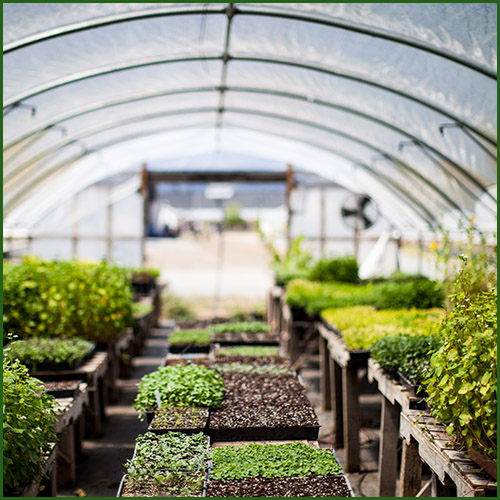 ---
Gardenware provides free technical support to registered users for as long as they own the software*.
Tech support is available at 503.717.9297 from 8:30-4:30 Pacific time, Monday through Friday.
If you would prefer to email us, click here and scroll down to our support email form.
---
Choosing Printers
---
First and foremost:  A laser or LED printer (using dry toners) is required.
"But my inkjet's documentation says the prints are waterproof!"  Yes, we've heard that a lot, and it might even be true with print materials made for that specific inkjet. But Gardenware materials are designed for use with lasers only.
The combination of a laser (or LED) printer's dry toner and Gardenware's weather-

resistant materials free you from having to laminate or otherwise protect your signs.
---
We are often asked to recommend printers for use with Gardenware materials.  Some customers even know that we used to do that and don't understand why we don't any longer.
The fastest explanation possible is this: printer models and technology change too quickly for anyone to give any recommendations based on real experience.  
Thanks to unfortunate past experience, we've learned to take second-hand information and "accelerated aging data" with a large grain of salt.
We're uncomfortable giving any recommendation unless we have first-hand experience with a printer.  Gathering the information that we need takes months, particularly with color printers.  Often, by the time we know what we need to know, the models will have changed again!
We will pass along information that we hear from other customers, but, unfortunately the old "no news is good news" adage tends to hold true here.  We usually only hear about it if troubles have developed.  
Since we have no desire to give any printer or manufacturer a black eye, we will not be publishing these reports on our site.  After all, it's possible that a manufacturer has identified a machine's shortcomings and has remedied them.
Give us a call and we'll help as much as we can, but remember:  "YMMV".  (Your Mileage May Vary)
General Tips For Choosing a Printer
---
1:  Do not use inkjet printers with Gardenware materials.  Liquid inks are not compatible with our printer media and we can guarantee that you'll be unhappy with the results.
 1a:  Yes, we know that many inkjet manufacturers say that their inks are waterproof.  However, in most cases, they're waterproof only when used with the materials that they were designed to work with.  In our testing, even professional-level, archival-quality "waterproof" inks are not suitable for use with non-porous materials.
2:  Decide whether you want a monochrome (black & white) or a color printer.  Simple tagging and labeling of stock can be accomplished very effectively with an inexpensive black & white laser.  However, if you wish to use photographs or color logos, or just want to add impact to specific information, a color laser is definitely worth considering. Don't forget that the cost of consumables (toners & drums) is multiplied by FOUR for color printers.  If you have doubts as to whether you'll use color much, it might be best to start with a monochrome printer.
3:  When considering a color printer, find out all you can about the toners' longevity in long-term exposure to sunlight.  Rapid fading is a problem with some color printers with otherwise fine characteristics. In our experience, black toners are extremely resistant to fading.  Some degree of fading is inevitable.  It just can't be avoided in sunlight.  
4:  Having multiple feed options is a good thing!  An auxiliary feed tray (sometimes called a "multipurpose tray") can help straighten the paper path and reduce the possibility of jamming on some printers.  For your own convenience, though, be sure that this tray doesn't require you to feed one sheet at a time!
5:  If you'll be printing Pot Sticks, make sure the labels feed well.  You can take samples to the store or ask if you can try the printer at your place of business.
6:  Keep in mind that the rated printing speed (pages per minute) is faster than you'll actually experience.  Speed is nice, but a quality impression is nicer.  Speed ratings are based on plain paper with minimal coverage and aren't useful for anything except comparing with other models in similarly unrealistic conditions.