About Us
---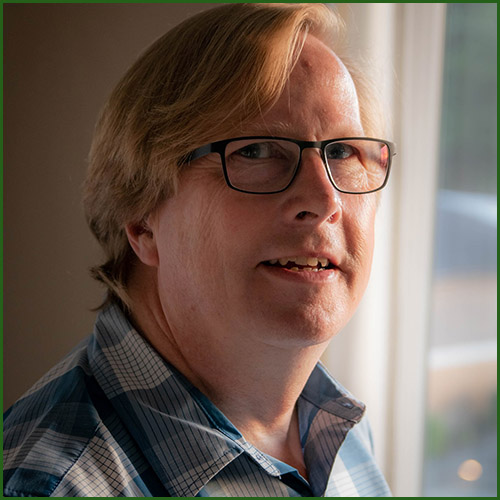 ---
Owner Scott Saulsbury
---

---
---
It's pretty simple, really...
Since 1986, Gardenware has supplied weather-resistant tags and labels made specifically to meet the demands of the nursery industry.  Our labeling program makes it easy to produce consistent and informative signs, tags and labels.
Co-founders Dennis and Mary Lee Saulsbury already had many years of experience in the nursery industry by the early 1980s.  Along with that came too much experience hand-writing tags and signs.
The advent of the personal computer and the database software to go with it made an automated alternative to grease-pencils and rolls of plastic tags an accessible possibility.
Operating systems and printing technologies evolved, and Gardenware moved along with them.
What started as a text-only, DOS based program relying on slow, noisy dot-matrix printers evolved into a Windows program with much greater control over the appearance of text and the ability to include photographs and color logo art when used with color laser printers.  
With a focus on flexibility and affordability, Gardenware will fit in any business budget.  Gardenware does not require any specialized, single-purpose equipment to use.  A standard laser printer and a reasonably current Windows-based computer are all that you need.
Gardenware remains a family business, with Scott Saulsbury taking over the reins in 2018.